Bailey Ranch Calamity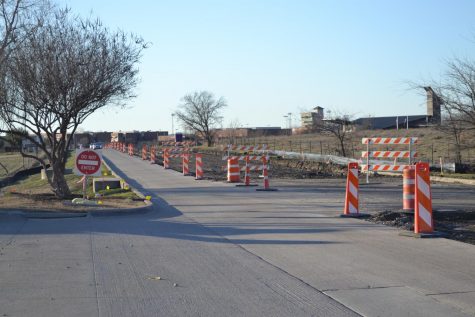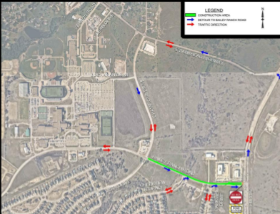 Road closed, detour down the road. Bailey Ranch's closing has affected Aledo residents since Jan 23 because of the road's condition.
Laurie Harrison, receptionist said,"My son was going to the high school and when he was trying to take a left on Bank Head, 2 adult females on their phones almost side-swiped him off before the light," Harrison then said,"believe me or not he is a very safe driver, so he was angry they weren't following traffic laws."
MMS 8th grade student Camden Kirby shared,"I have tennis at the high school, so I am late sometimes." He is normally close to 5-7 minutes late. On the "Aledo Moms" Facebook page, moms have been talking about traffic issues through Aledo, especially Bailey Ranch. According to Aledo ISD, "Throughout the duration of the construction project – which is expected to last 6-10 months – there will be NO WESTBOUND TRAFFIC on Bailey Ranch Road from FM 1187 to Champions Drive; this stretch of Bailey Ranch Road will be EASTBOUND ONLY." Because of the Bailey Ranch closure, there is a new detour labeled to be E Bankhead Highway.