Ladycats Prove Their Basketball Skills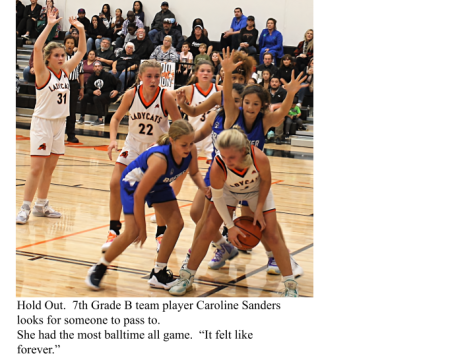 On Aledo Reads, when we were all in our PJs, the Aledo Ladycats were fighting fiercely against Brewer Middle in the two gyms.  With both teams going back and forth, point after point, it was a tough battle for many.  "Brewer had better players and mechanics, which made it super tough for us," 7th Grade A team player Sonsoles Rosado said.  With some games bringing in wins from McAnally, such as 7th grade B team Girls, 8th grade A team, 8th grade B team, and 8th grade C team, and some nail-bitingly close, such as 7th grade A team Girls, it's no surprise the gyms were almost full of people. 
"What made the game have pressure was Sonsles tying the game 21-21," 7th A team player Maddie Bullion said, where it was neck and neck until the final few shots.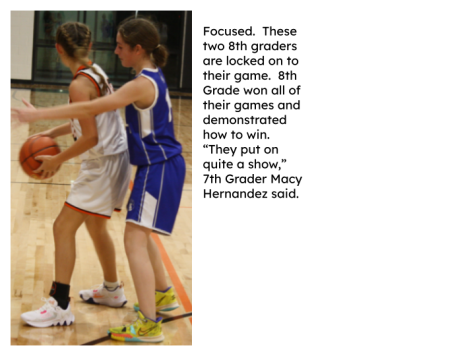 7th Grade gave it all but had one MMS win, 7th grade B team.
8th Grade went crazy, winning all games against Brewer, some even being massive victories, like the 8th grade A team game with a 32 to 17 victory.  
Multiple 8th graders showed exceptional ball work and mechanics.  Shot after shot, 8th graders proved to be like no other.  
As they say, practice makes perfect, and with these Ladycats showing up before the sun rises, it paid off just in time for the big game.