The Sub Station, a new sandwich line located on the left side of the lunch lines, now offers a meatball sub. The 369-calorie sandwich is made with fresh meatballs, homemade marinara sauce, and mozzarella cheese, all served on a roll.  The lunchlady for the Sub Station is Mrs. Benson and has worked since the start of the year.
"I became a lunchlady because I like serving people," Lunchlady Mrs.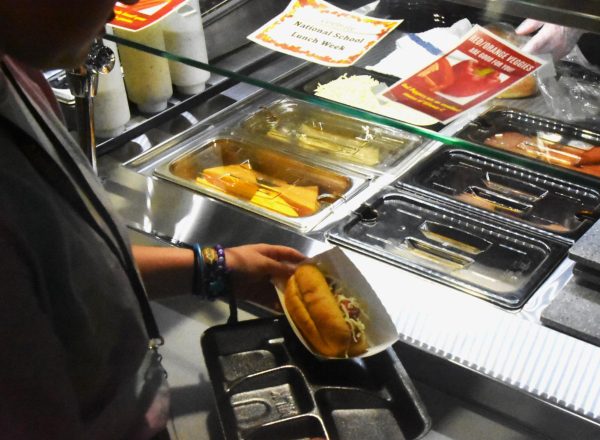 Benson said, who would also rather have the Meatball Sub over the other options of a Philly Cheesesteak and a Build-Your-Own.  "I prefer the Philly Cheesesteak over the other Sub Station entrees because the Meatball Sub has a good marinara sauce combination with the rest of the ingredients."
Mrs. Fabbri, the nutritional specialist on hand is also a beginner working in the lunch line.
"I prefer the meatball sub," Mrs. Fabbri said.  "My day as a nutritional specialist is fine, fun, and busy."
The meatball sub has quickly become a favorite among middle school students, who enjoy its flavor and convenience.
"As a meatball sub-enjoyer, I know the multiple delicates and the combo is perfect." 8th grader Will White humorously said.  White also favors the Meatball Sub.  "I occasionally indulge myself in a meatball sub."
While most are fond of the Meatball Sub, some lean toward other options.
"I admire the Philly Cheesesteak more," 8th grader Alex Vozeh said.  "But, the trio-entree options are really good, so I get at least one of them a week."