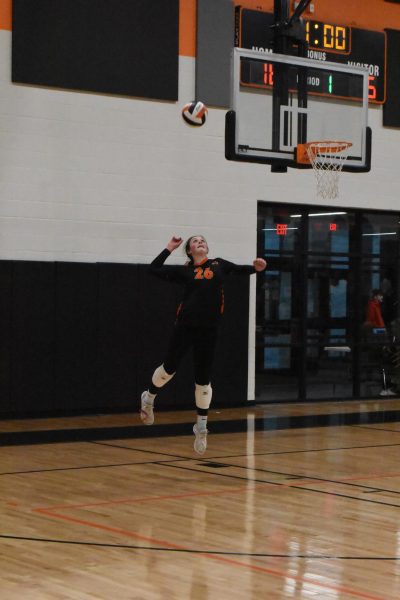 The student section switches sides of the bleachers as their team crosses the court. A team of McAnally and Aledo middle school warm up. The excitement and stress echo in the crowd's voices. McAnally huddles to talk before the game and when you look up into the crowd you hear Aledo and McAnally fighting to be louder and more intense. "We won the first set and the crowd electrified as our student section says "We can't hear you" filled the gym." A team setter and right-side hitter Charlotte Gartner said. The two teams switch sides of the court and prepare for the next set. The crowd follows their group to cheer them on. Screaming and chanting continue as McAnally huddles to pray. "We pray before every game and it brings me peace before the storm," Gartner said.
   On August 3, the 8th grade A team faced their hardest opponent: Aledo Middle School.
"I was very excited while getting ready to play and I was looking forward to playing at the next level," Gartner said. Both teams head to the hallway to stretch and warm up during the B team game at 15 points in the second set.
"I love the team hype circle because it brings us close together and makes everyone laugh at the funny dance moves," Gartner said. After A team warms up they do a hype circle and call out each position then dance until the next position is called. 
"This is going to be an exciting season because we have already improved and we have so much more ahead of us this season." Gartner said.